How to find a property to rent in Mauritius in 2019
So your bags are packed and you are ready to go but do you know how to find a property to rent in Mauritius? Let's get you started on the right track.
Why rent a property in Mauritius
Mauritius is a small tropical island in the middle of the Indian Ocean, it is easily identifiable with its white sandy beaches and turquoise blue waters where newlyweds flocks for their honeymoon. Over the years Mauritius has started to attract foreigners not only to come and lay around on beaches but also to stay longer term as expatriates. Due to the property laws in Mauritius the purchasing options are reserved for the very high end selections. Finding a property to rent in Mauritius is the best option for expatriates who often are only here for a few years at a time on contract and merely need accommodation for their stay.


How to find a property to rent in Mauritius

Finding property to rent is Mauritius is easy when you are using MW Property Group. Head to https://mwproperty.mu here you will find the main homepage, you simply need to enter your requirements to get started.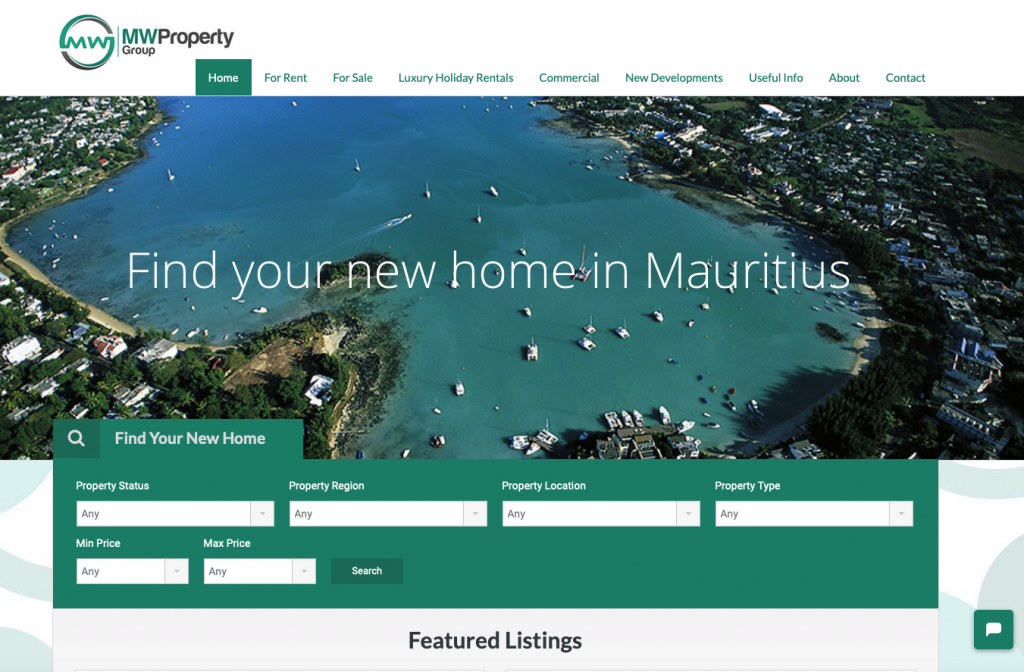 1. Start: Select the status from the "Property Status" drop down menu for which you are searching for, in this case it is "For Rent".

2. Choose your region: Select which region you would like to live in, you can also leave this option set to "Any"if you are not yet sure where you would like to stay or rent a property in Mauritius.

3. Choose your location:If you would like to be even more specific about where you wish to rent, then you can select the exact location in the next drop down menu, for example you could select to rent in Grand Baie or Black River. You also have the option of leaving this selection on "Any" if you are unsure at this stage.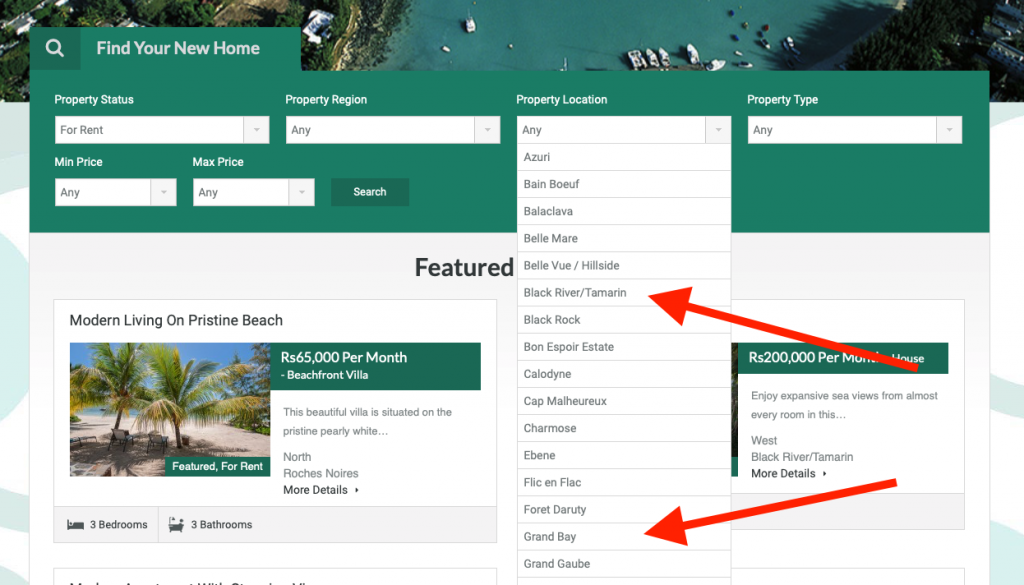 4. Set your preferred budget:
You are nearly there, now it's time to set your preferred price range, you can do this by selecting the minimum and maximum prices from the drop down menu as per the image below: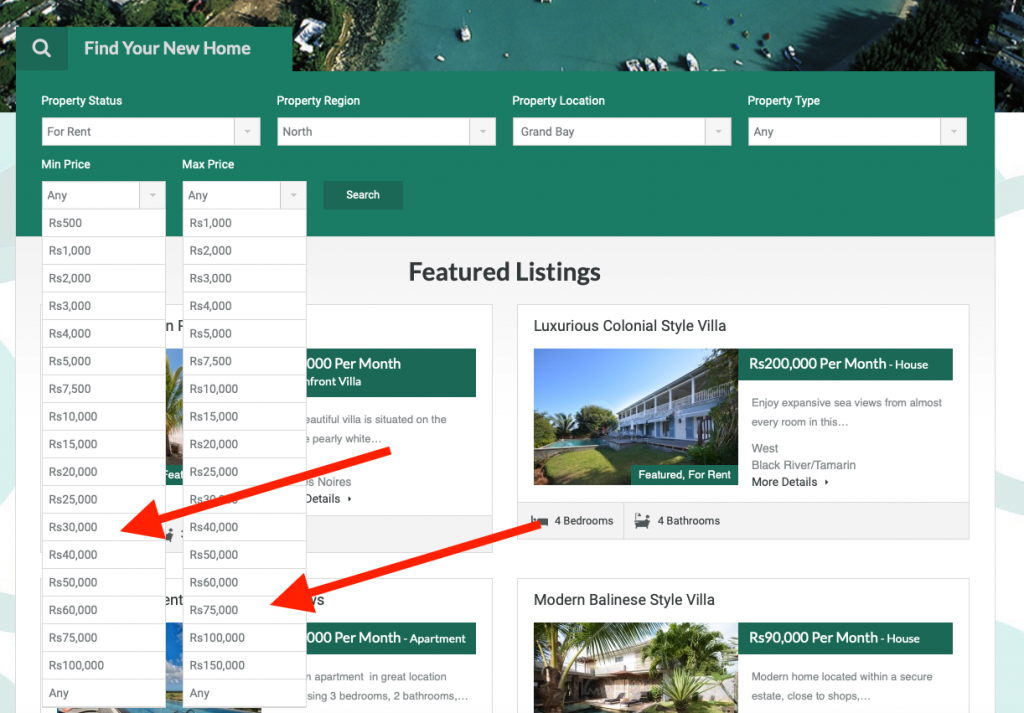 5. Click search:
Once done you can click on the search button to start the rental property search. Always remember that the more specific you are when selecting the criteria for your search the less properties you will be presented with for rent.
6. Select your rent property:
On the next screen you will be presented with property to rent in Mauritius based on your search criteria set on the previous screen. If there are many properties that match your search criteria then you will need to scroll between the pages to choose the ones your want further information on. Once you have made a selection which rental property you would like more information on then click it and you will be taken to that property listings page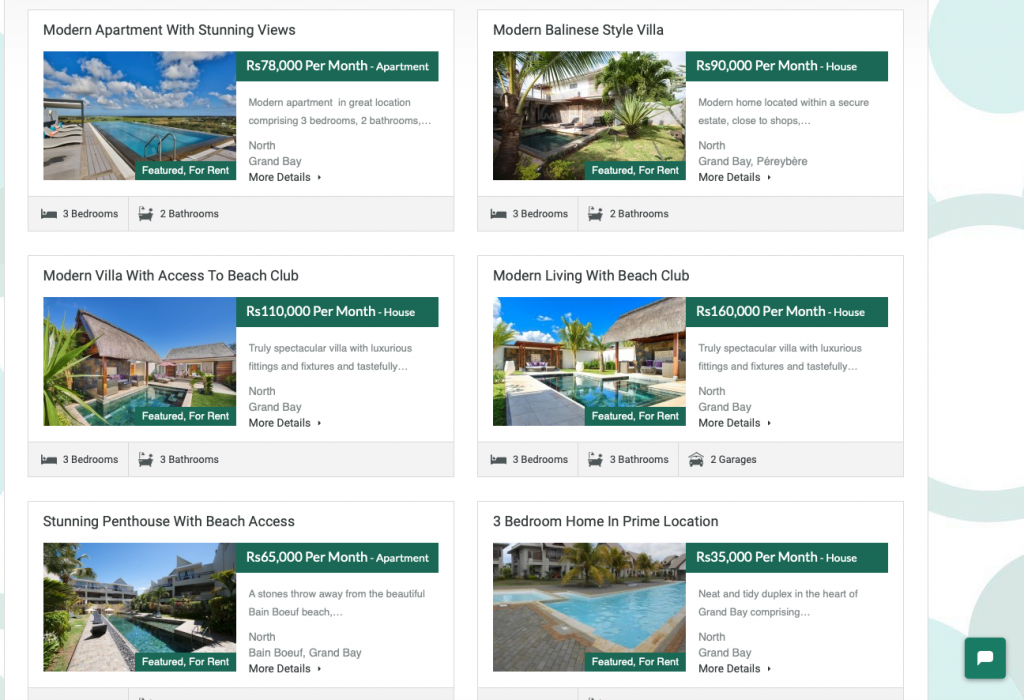 7. Check all the details about the property:

On the rental property listing page you will have all the information that you need at your fingertips, here you will see the price, the size, how many bedrooms, bathrooms and what features the apartment or house may have.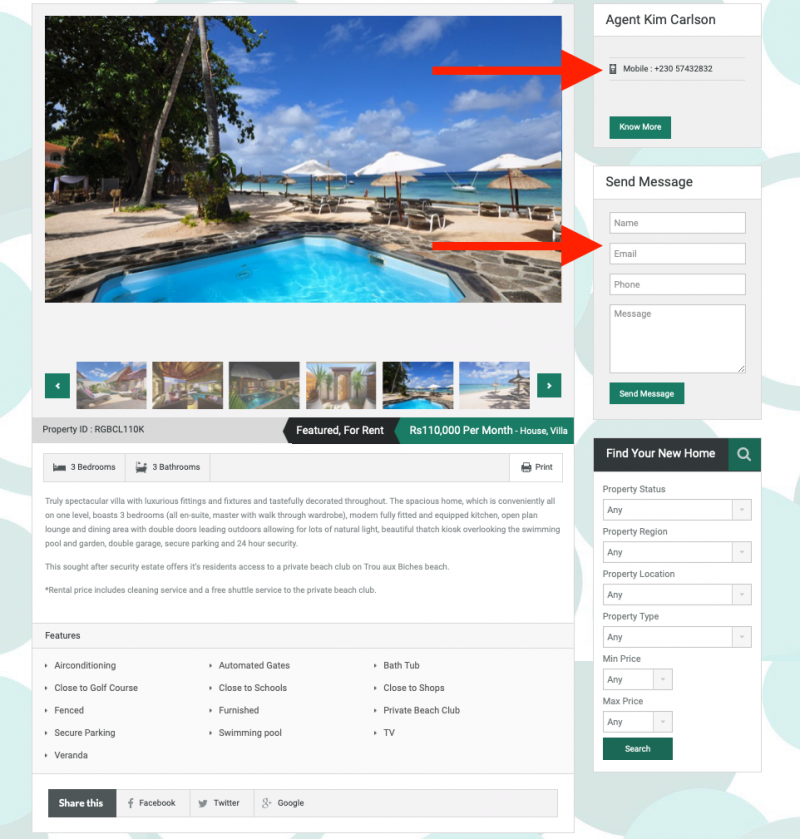 8. Contact the Agent:
If you wish to have more information on the property to rent or if you simply would like to talk to the agent to arrange a visit to the property then you have two options, you can fill in the online form on the right hand side of that property listing page or you can call the agent using the provided contact number on the right hand side of the screen above the form. This is a mobile number for the agent, it can be used internationally or you can use the same number when dialing on Whatsapp
9. Visit the property:
Meet the agent and visit the property to see if it meets your requirements, be sure to check its condition and also the terms on offer from the landlord. If you are happy with the property then you will be asked to sign a lease agreement and will need to pay, a deposit, Estate Agency fee and monthly rental.

So now you know how to find property to rent in mauritius in 2019! We wish you the best of luck and hope to see you soon in Sunny Mauritius!

If you need any assistance you can simply click on the little speech bubble on the bottom right of your screen and we will talk to you live on site. Alternatively you can contact us here.